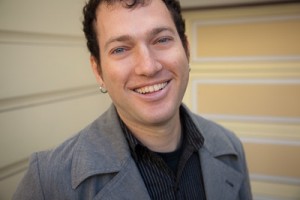 I am a photographer living and working in the San Francisco Bay Area. I enjoy creating compelling imagery and all the wonderful people I get to meet along the way! I love shooting bands & musicians, people, fashion, weddings, food, headshots, images for businesses, and my own personal projects.
I took my first photo class while I was still in high school and I was instantly hooked. When I got out of college I spent four years working for dozens of different photographers, absorbing information from each of them. Now I've been taking pictures professionally for more than ten years. I love what I do and I think it comes through in my work.
In 2011 I founded a company that inspires other people to start and finish their creative projects. Check out Springboard Workshops for more information!
Photograph by Michael Rauner